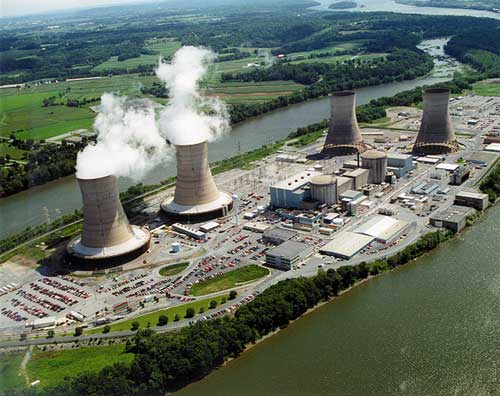 Expanding Britain's nuclear reactor fleet could boost the UK economy by more than five billion pounds and create 32,000 nuclear jobs, a report commissioned by atomic plant developer EDF Energy said on Tuesday.
Nuclear energy policy in Britain must first provide long-term guarantees to investors before the manufacturing and economic gains can be realised, EDF said, at a time when uncertainty over renewable subsidies and new nuclear plants threatens the future of low-carbon power generation in the UK.
Britain is trying to woo nuclear investors by reforming its electricity market in a way that guarantees a minimum price for producers of low-carbon energy, including nuclear power, but uncertainty over details of the reform has kept investors wary.
The government had said it will need about 18 gigawatts (GW) of new non-renewable power generation capacity, which also includes nuclear, by 2025 to meet its energy and climate change targets.
EDF Energy said its decision on whether to invest in building four new nuclear plants with combined output of 6.4 GW in Somerset and Suffolk at the end of 2012 will hinge on the evolution of nuclear policy between now and then.
"Investment in nuclear energy will have benefits in contributing to both economic growth and job creation and has the potential to give Britain a greater share in the export market," according to the Institute for Public Policy Research (IPPR), which was commissioned by EDF to write the report.
"If the government makes a clear and credible long-term commitment to nuclear energy in the form of a long-term nuclear energy strategy, and if it has all-party support in doing so, then UK industry can be reasonably confident that there will be a steady stream of work and contracts in the future," it said.
The report also found that UK electricity export revenues may more than double to 1.2-1.7 billion pounds per annum by 2030, based on current power prices.
Source: http://uk.reuters.com/article/2012/06/25/uk-nuclear-idUKBRE85O1D020120625